Towbars Trade
We supply towbars only to the trade. Good trade discounts are available: For details, contact our office on 01253 881008 or by using the email form on the "Quotes" page in the "Towbars and Electrics" tab.
Click on the links below each of the manufacturer's details to go direct to their websites. If you are Ryder Towing trade customer, you can find the bar you need there and order it through us. If you are not sure of the correct towbar for your vehicle, fill out our quotes email form under the "Towbars and Electrics" tab, or phone our sales team on 01253 881008.
Witter Towbars
Witter Towbars are the UK's largest manufacturer of towbar systems. They are an independent company and have recently celebrated their 50th year in business. This experience gives them the confidence to provide all towbars with a genuine lifetime guarantee known as the Witter Shield of Safety
Click to go to the Witter website: https://www.witter-towbars.co.uk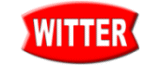 Towtrust Towbars
Towtrust Towbars are manufactured to the highest engineering standards from premium grade materials and all prototypes are rigorously tested and approved before full scale production commences.
Click to go to the Towtrust website: https://www.tow-trust.co.uk

Westfalia Towbars
Westfalia are one of the largest towbar manufacturers in Europe. All Westfalia bars are available direct from their UK distribution centre
Click to go to the Westfalia website: https://www.westfalia-automotive.de